Mobility
Center of Excellence - Microsoft

ProTeam Softwares is a leading Microsoft solution provider with experience in handling projects globally right from defining strategies to application development, implementation, management and s
Outsourced Product Development

In this highly competitive environment, it is important to offer high quality technology products and solutions to the consumers. A bright idea, strong business strategy and market
24X7 Technical Support

24X7 Customer Service Outsourcing -Technical Support Services / Helpdesk SolutionsProTeam Tech Support provides excellent quality technical support services for major Point-of-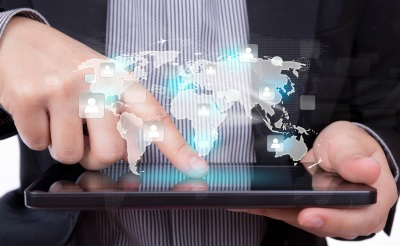 Mobility solutions have completely transformed the way business is done today across the globe. It has played a significant role in blurring the boundaries across industries, countries, continents and of course time-zones. Mobile products provide a richer, more personalized experience for your customers by using the full feature set of smart phones or tablets. Utilities, health care, financial services, retailers and other leading adopters are reworking their mobile strategies to take advantage of the latest technologies.

Mobile technology works for both customers and sales people. Stores can target customers with promotions when they're in the store, and salespeople can not only show customers product videos to answer questions, but they can also check inventory information and enter the order; the tablet essentially eliminates the need for the cash register (for credit card customers).

With smart innovation mobile technology can be applied to any industry and find ways to take advantage of information handling on-the-go. Today, mobile technology has become the order of the day as both SMEs and big giants are capitalizing on mobile technology.

However, in spite of all the potential benefits, creating mobile systems that are deeply integrated into existing enterprise infrastructure poses significant IT and operational challenges.

Years of deployment experience with several enterprises across different industries has helped ProTeam build a rich knowledge base and expertise of many back-end systems, enabling us to offer differentiated and robust mobile products and services to best suite your requirements.


Bevo POS - the first hybrid system especially designed for the hospitality industry! Bevo utilizes a cross platform product that works on Android, iOS, iPad, and Window
Services

Custom POS
ProTeam has gained mastery in providing Custom Point-of-sale Application Development services since a decade for over 200 customers across the globe. We serve as a one-stop-shop for providing end-to-end POS solutions for Retail, Entertain..
Business Analytics
ProTeam Business Analytics solutions help organizations of all sizes thrive by enabling them to discover new ways to strategize, plan, optimize business operations, optimize resource allocation, and capture new market opport..
Consulting
Businesses, today, need to respond to the rapidly changing market conditions with innovation and agility. Staying ahead of that change and achieving long-term success requires ongoing business transformation. ProTeam's Consulting ..
Offshore Development
The ProTeam ODC model has proven to be a highly effective tool for providing clients with greater visibility, transparency and predictability in the development process. With state-of-the-art infrastructure and a rich blend of manag..
Testing/QA Lab
At ProTeam, we understand that Testing/QA is an integral part of the SDLC. It takes an efficient Quality Assurance strategy to deliver a product which is at par with the global standards and delivers overwhelming use..
Testimonial