TeamPOS Hospitality
Center of Excellence - Microsoft

ProTeam Softwares is a leading Microsoft solution provider with experience in handling projects globally right from defining strategies to application development, implementation, management and s
Outsourced Product Development

In this highly competitive environment, it is important to offer high quality technology products and solutions to the consumers. A bright idea, strong business strategy and market
24X7 Technical Support

24X7 Customer Service Outsourcing -Technical Support Services / Helpdesk SolutionsProTeam Tech Support provides excellent quality technical support services for major Point-of-


TeamPOS is a revolutionary touch-screen based hybrid point-of-sale application designed for your restaurant. What makes TeamPOS unique? It is the ease of use. It requires almost no time to learn to use this simple, yet feature rich application. This application enables you to use all the service types commonly practiced in any restaurant environment like,

Quick Service Restaurant (QSR)/Fast Bar
Dine-In
Phone Orders/ Delivery
Take Away
Basic Retail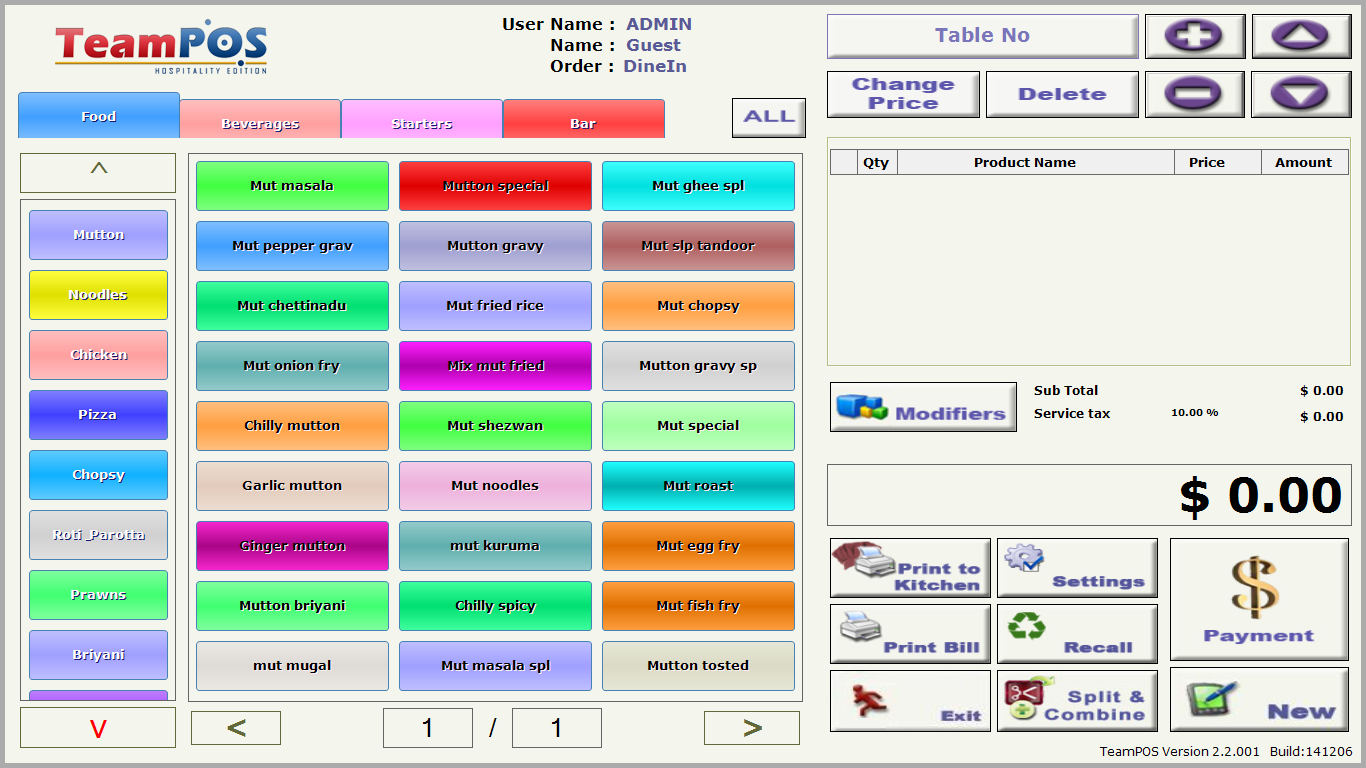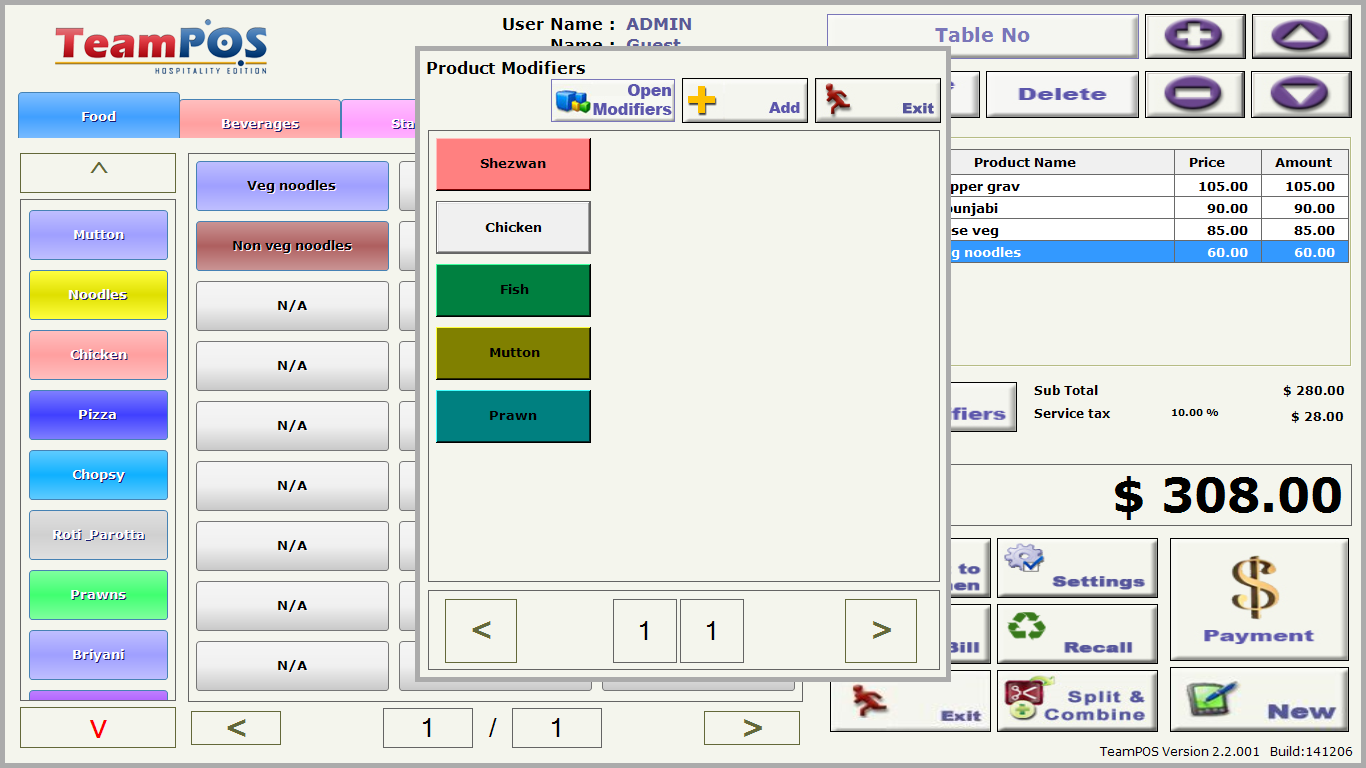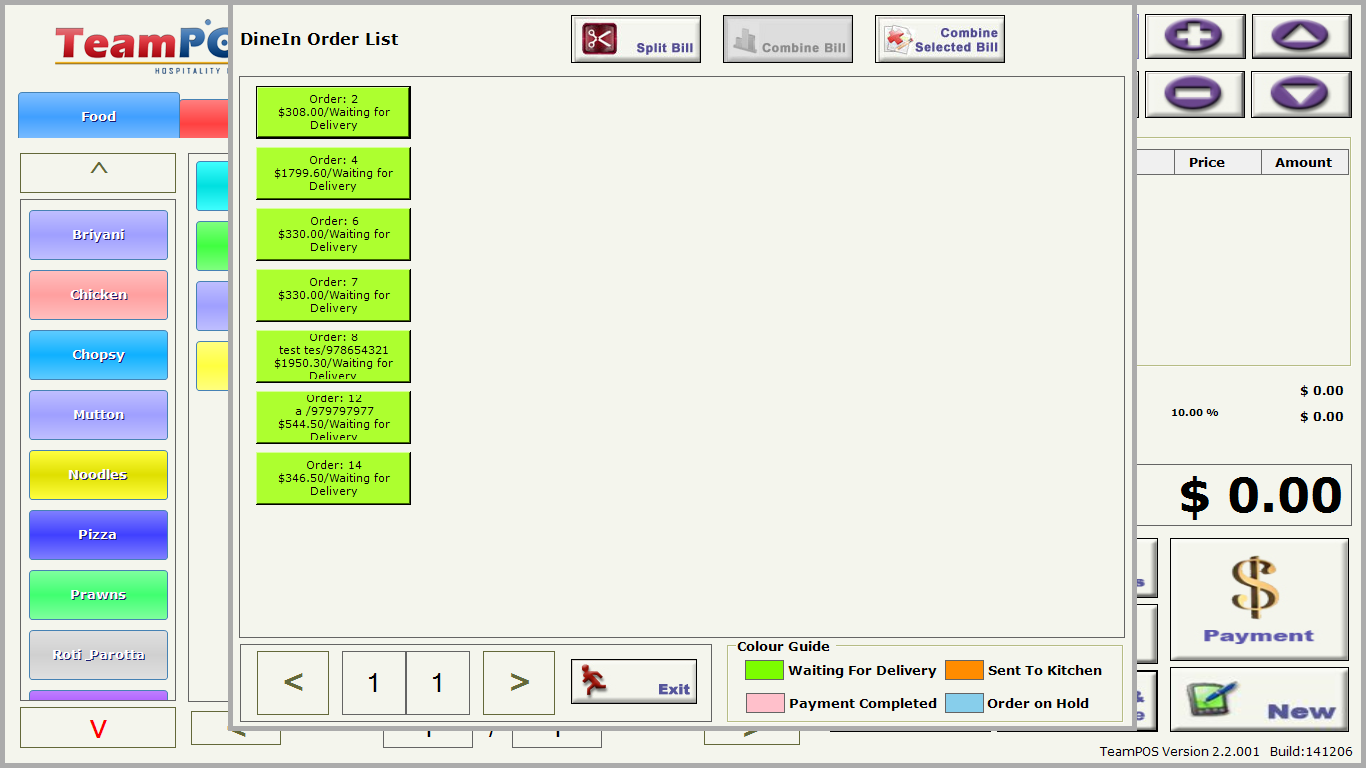 TeamPOS has proved itself to be incredibly efficient in managing the day-to-day operations of any restaurant because of its flexibility and user friendly interface.

TeamPOS is loaded with various advanced features like:
Innovative Kitchen Display System
Quick/Full inventory systems
Full Redundancy POS operations between POS terminals & Locations upon Network failures to achieve ZERO-LOSS in POS operations time.
Recipe Management/Cost Control/Variance Reporting
Purchases/Receive Goods with Warehouse Management
Central Kitchen Management (Prep-Centers)
Cook-plan for Prep-Centers & Restaurant
Apart from standard Multi-level menu management including Departments, Categories, Sub Categories, Serving Sizes (for Pizza, liquors, etc.,), Modifiers, etc.,
Online Updates/Upgrades with notices on ready availability of new versions
Cloud based Back-office (Optional)
Android Tablet based KOT application kitchen orders (Optional)
Credit Card Payments with Tablet (Optional)
Cloud based Reporting (Optional) for anywhere reporting of Location based or all location based Real-Time Sales Transactions, basic business Analytics like top selling items/least selling items,
Customer Display (Second Display) for Ad management and lots more.
Apart from standard features like, logout after each sale, add multiple modifiers to an item, split and merge bills, kitchen display system, customer display, void check, discount, order tracking, opening stock, etc.,.

Kitchen Display System (KDS)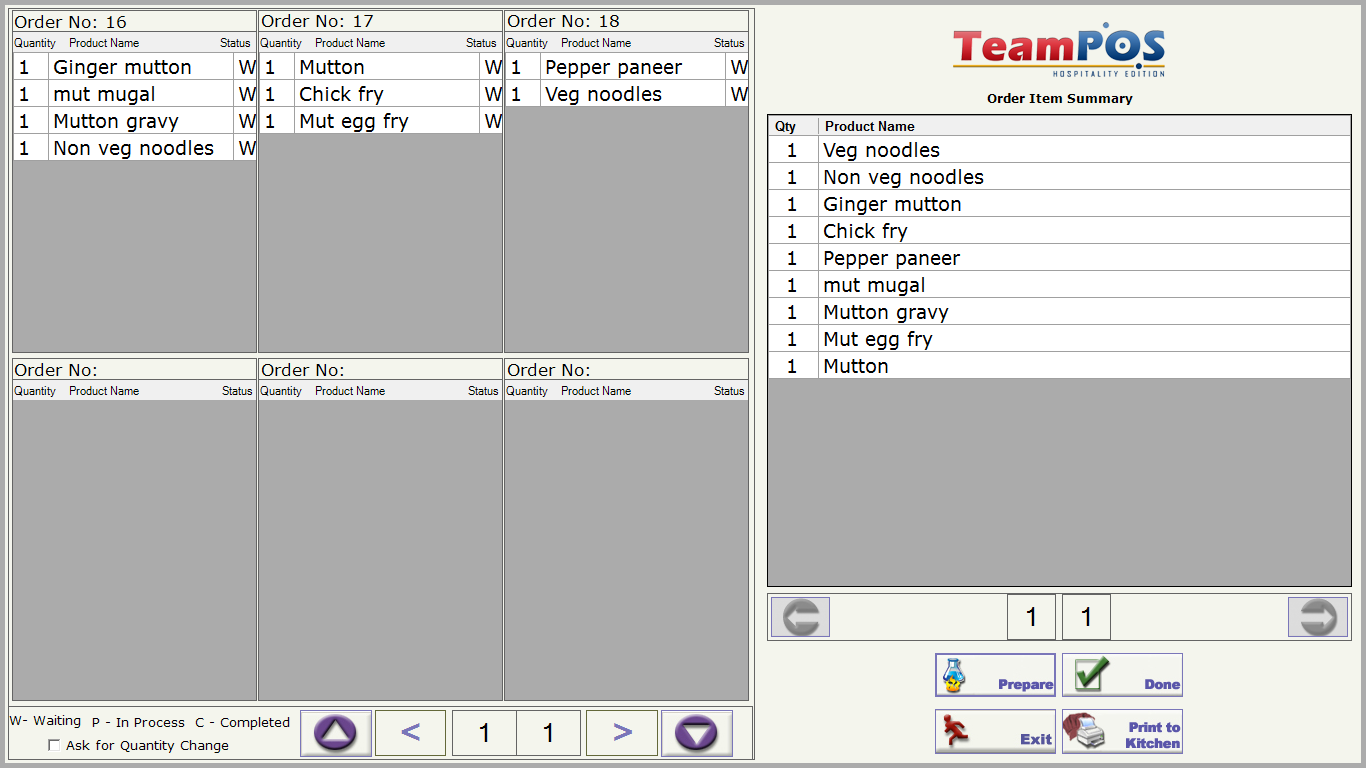 TeamPOS comes with a build-in "Kitchen Display System" module. It a simple yet very important application that runs in the kitchen. A "Kitchen Display System" enables the Chef to manage the kitchen very efficiently. With the help of the "Kitchen Display System", the Chef can now track status of the orders placed by the guests/tables on a real-time basis.

This unique built-in module helps the Chef to view all the orders in pipeline and offers him a flexibility to pick and choose the items he wishes to prepare together. This reduced the preparation time, ensures optimum utilization of resources and deliver enhanced experience to the guests by reducing their waiting time. A "Kitchen Display System" can be mapped to a dedicated Kitchen Printer or a Digital Display to view the status of each order symultaneously.

Cloud Reporting and Data Analytics

TeamPOS also comes with various preloaded reports which give you a 360 degree insight on the business. This intelligent reporting system is extremely important for making short term business decisions and also to determine the growth strategy.

TeamPOS Cloud reporting module gives it a major facelift compared to its competing products in the market. This module enables you to view various reports and export the reports in Excel format from anywhere, anytime.

With Cloud reporting module you can monitor your business happening across geographies remotely with just a few clicks.

The Reporting module facilitates data analytics initiatives to business data, to describe, forecast, and improve business performance.

The data analytics service will help you perform predictive analytics, enterprise decision management, retail analytics, store assortment and stock-keeping unit optimization, marketing optimization and marketing mix modelling, sales force sizing and optimization, price and promotion modelling, predictive science, credit risk analysis, and fraud analytics.

Therefore, Cloud Reporting clubbed with Data Analytics has the potential to grow your business to the next level in a short span.
Products

TeamPOS Retail
TeamPOS Retail Edition is a robust Point-of-sale application which caters to the challenging need of singe or multi-location retai..
ClearCut Ticketing
ClearCut Ticketing is a full-fledged point-of-sale application which is designed especially for the entertainment industry. ClearCut Operations, based out of New York, USA, a pioneering company in this space choose..
Innsys RMS
Innsys RMS is a highly comprehensive Hotel/Property Management Application specially designed for the Hotel/Resorts/Service Apartmen..
Bevo POS
Bevo POS - the first hybrid system especially designed for the hospitality industry! Bevo utilizes a cross platform product that works on Android, iOS, iPad, and Windows without ..
TeamPOS Android
TeamPOS Android Hospitality Edition is a revolutionary touch-screen based hybrid point-of-sale applica..
Testimonial